What do you do when you've already exhausted your vacation funds for the year on trips to the US and Europe, but still want to go someplace nice for your 5th anniversary? Scurry across a bunch of travel websites praying for a miracle. And try to find the best resort on a budget. Well, guess what? Our prayers were answered and how!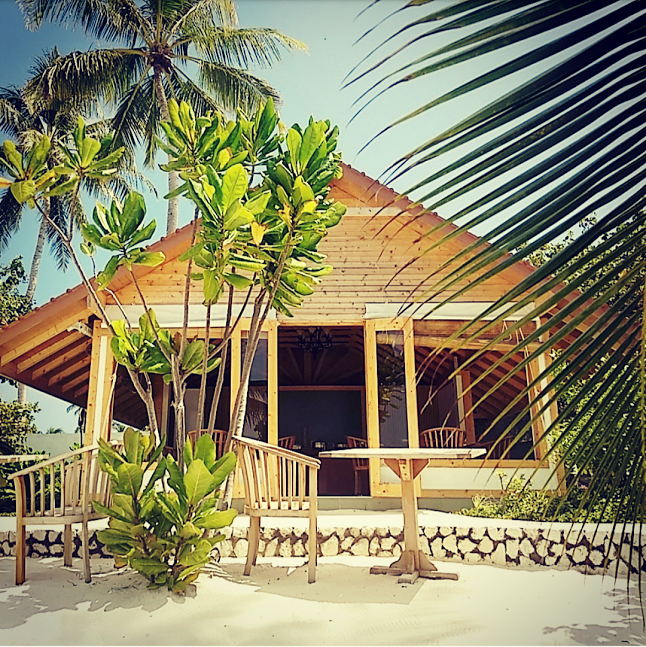 We found this little gem of a resort in the Maldives which seemed to have everything we ever wanted. If you've always thought a holiday in the Maldives would be a costly affair, this one's just for you! Read on for my comprehensive review of the Wave Sound by 3S Maldives, the best budget resort in my opinion.
Why We Chose Wave Sound By 3S Maldives
The moment we chanced upon this resort in the Maldives on Agoda, we were hooked on to it. Their pictures looked amazing with rooms directly overlooking the beach! Wave Sound by 3S Maldives also had great reviews and a rating of 9.8 on 10.
At $96 per night for a deluxe sea-facing room that included breakfast, it seemed like a steal! Honestly, we had never imagined we'd be able to book a resort in the Maldives at such an affordable price.
Our Experience With Wave Sound By 3S Maldives
Since we hadn't booked our flight tickets to the Maldives yet, I had sent an inquiry to the hotel staff right after the booking completion. As you can imagine, we were looking for flight options that would be the most cost-effective.
Within minutes of having sent the inquiry, the owner of the resort, Hussain, called me back. Not only did he assist me with the information needed to book the best flights but also said he would provide airport transfers at no additional cost. What's more, he even asked us about our meal preferences so that they could make the necessary arrangements.
Looking for a place to stay on your trip to Brussels?
Our Arrival At Wave Sound, Maldives
On the day we arrived in the Maldives, the resort manager, Saeed was present at the Gan airport to receive us. He drove us to Wave Sound where we were welcomed with refreshing cold towels and fresh coconut water. I can't tell you what a relief they were in the equatorial heat!
My husband and I had exactly the same reaction upon arriving at Wave Sound. It was exactly as we'd seen in the pictures! Rooms overlooking the beach, white sands, turquoise waters, sun deck, umbrellas, hammock, and swings. Everything we could've possibly asked for.
We were then escorted to our rooms where another surprise awaited us. Since we were there to celebrate our anniversary, the staff had decorated our room beautifully. The room was really spacious and beautifully furnished. They even had a separate dressing area complete with a closet, mirror, and dresser!
Room Amenities:
Air-Conditioning
Free WiFi
Cable TV
Mini Bar
Electric Kettle With Coffee & Tea Ingredients
Fruit Basket
Bottled Water
Toiletries
Hair Dryer
Safe
Highlights Of Our Stay At Wave Sound, Maldives
Amazing food – The chef, Abdullah, is truly gifted and almost single-handedly prepares a buffet breakfast, dinner and also any a-la-carte orders for lunch. A really friendly fellow with whom we shared many a tale during our stay.
Our anniversary dinner and barbeque by the beach – We were overwhelmed by the efforts put in by the team to make our evening special.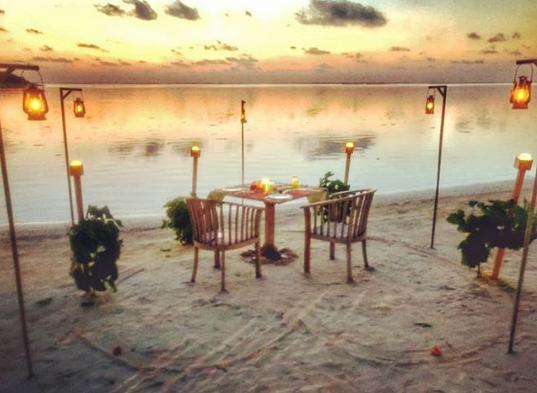 Water Sports – You can choose from a variety of water sports such as windsurfing, snorkeling, kayaking, fishing and many more.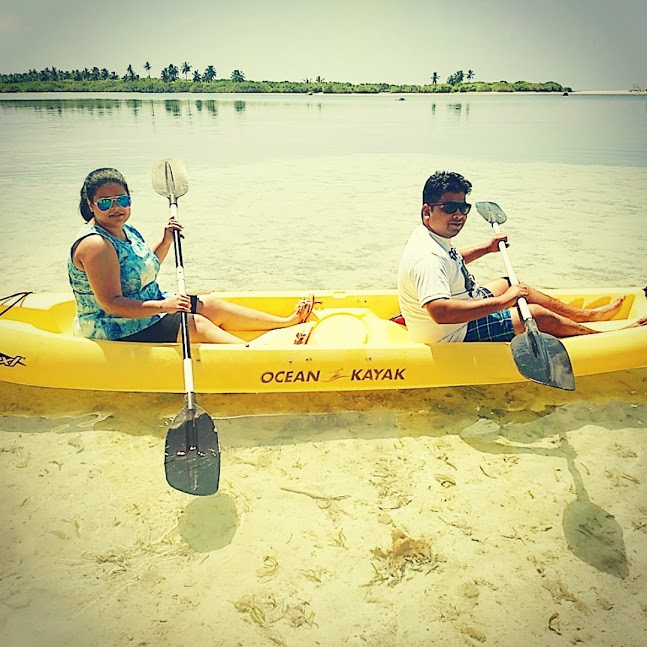 Island Tour – Saeed took us on a tour of Addu City where he showed us all the interesting places on the island.
Cleanliness – Rooms are cleaned twice a day, something I've never experienced even in 5-star hotels! Even though you're right next to a beach, you won't be able to spot a speck of sand in your room.
Privacy – The area where Wave Sound By 3S Maldives is located, is private property. So only the guests of the resort can access the beach and nearby islands. No annoying crowds to disrupt your peace.
Friendly Staff – Nafas, the waiter, Shepon, the housekeeper, and everyone on the staff are super helpful and friendly. They do everything in their power to ensure that your stay is comfortable. And always with a smile.
Why Should You Stay At Wave Sound By 3S Maldives?
So, is Wave Sound the best resort in the Maldives? It's certainly one of the best resorts we've stayed at. And, it also provides incredible value for money. I'd say Wave Sound is definitely the best budget resort in the Maldives.
I'm sure you can find other budget resorts in the Maldives at comparable prices. However, I'm certain you won't find services that are comparable or better than that of Wave Sound anywhere else in the Maldives.
If you're planning a holiday to the Maldives anytime soon, I'd strongly recommend you to book your stay at Wave Sound by 3S Maldives. Even if you want to shell out some extra cash on a water-villa, try out at least a couple of nights at Wave Sound. Trust me, you'll thank me for it 🙂
Want to Learn about
another gorgeous island in the Maldives

?
Here's all you need to know about Omadhoo, Maldives.
And as always, if you enjoyed reading this, don't forget to "Like" it and share your thoughts in the comments below.
Like it? Pin it!